We bring the party right to YOU!
PROFESSIONAL KARAOKE SERVICE
We do not rent "karaoke machines".
We are a FULL-SERVICE karaoke provider. We do all the work, you just need to have FUN!
We bring a professional karaoke system to YOUR location and give you the best karaoke experience you will find anywhere in DFW! 
Totally Twisted Karaoke™ was selected as one of the Best Vendors of 2012 by Gigmaster.com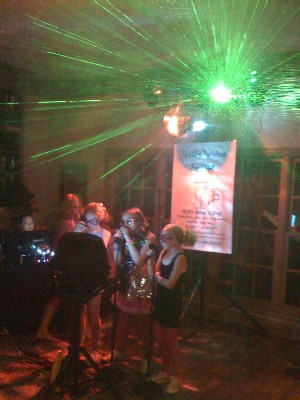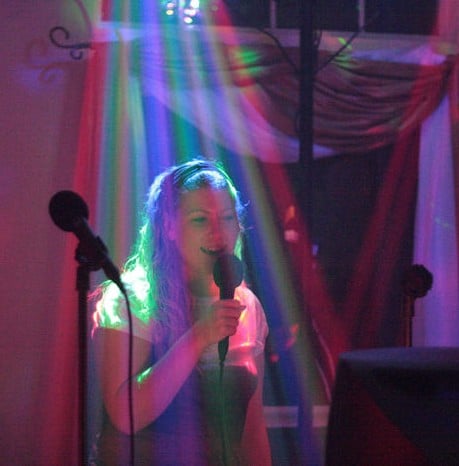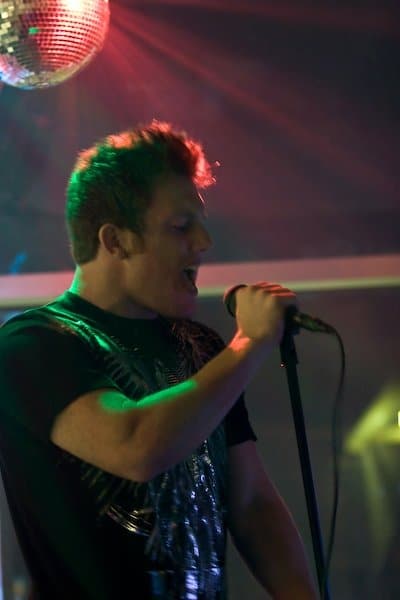 (Photos above do show the Light Show Package which is not being offered at this time due to liability insurance restrictions.)
Your

private karaoke party

includes the following:
A professional PA system with up to 2500 watts of power. We can accommodate any size room, big or small!
DFW's BEST selection of karaoke songs to choose from! We have songs in every genre and the newest releases are added every month!
LCD Flat Screen monitor to view the karaoke lyrics
2 Microphones with mic stands
DJ music to play in-between singers. There's never any "dead air". We always have music playing during your event to keep the party going!
Fun line dances, such as Cupid Shuffle, Wobble, Cha-Cha Slide, Cotton Eyed Joe, Boot-Scootin Boogie, etc..
We also have the ability to output our video signal to another monitor or TV in the room so everyone can see!
A basic karaoke party is $125 per hour (3 hour minimum)
For outdoor parties, and/or locations upstairs, there is an additional $50 charge.
We accept CASH or CHECK
For payment by check - full payment is due within 7 days of booking to hold your date.
For payment with cash - a $200 Deposit is required within 7 days of booking to hold your date. Balance is due in full before setup.
We no longer able to accept credit card payments, sorry for any inconvenience.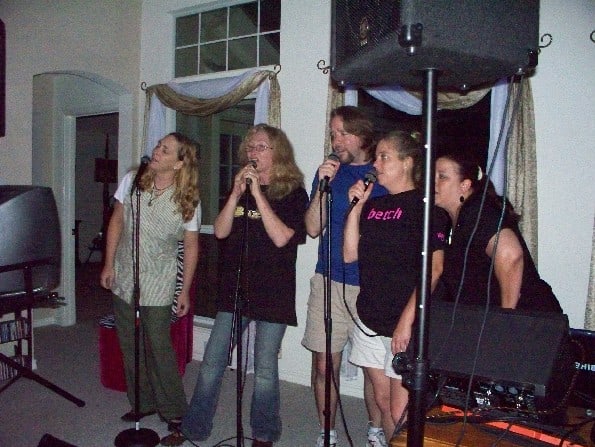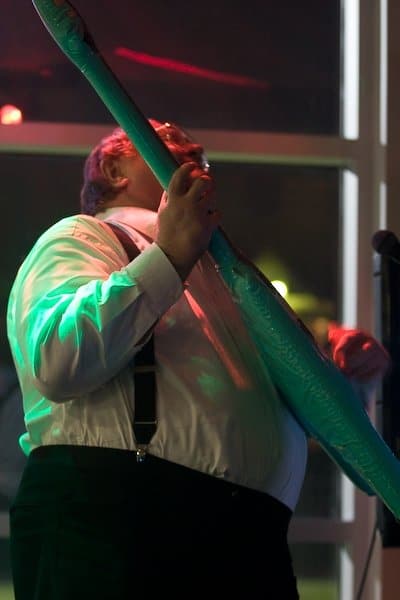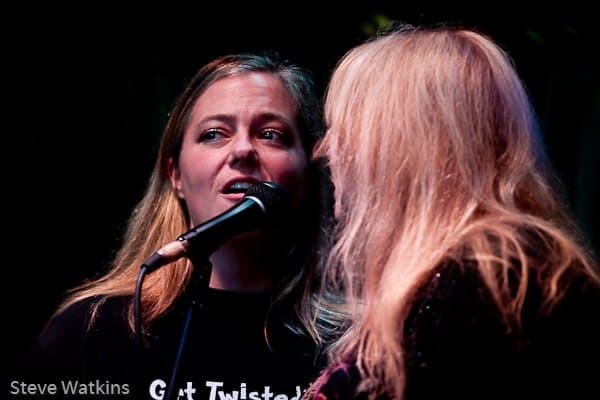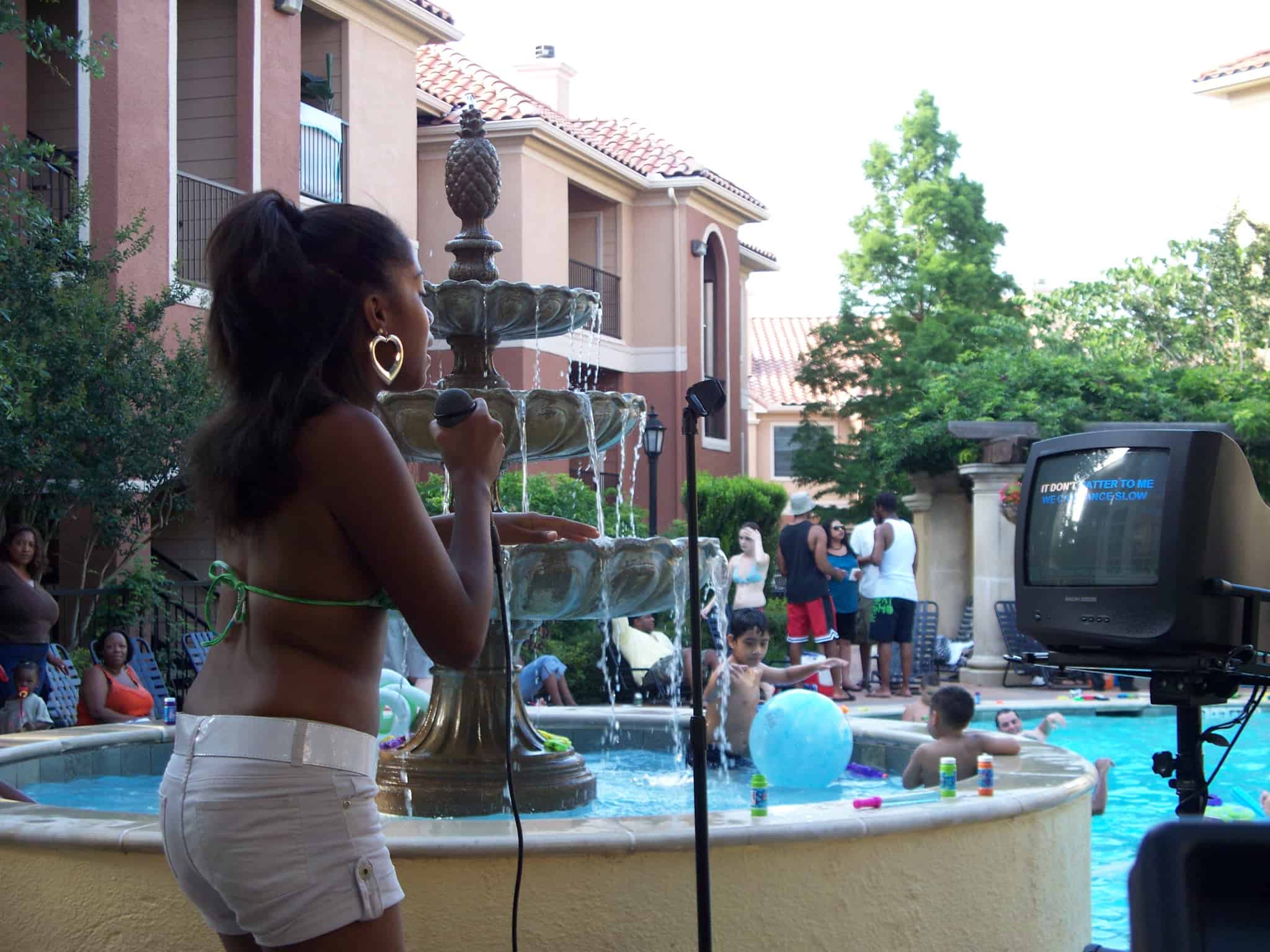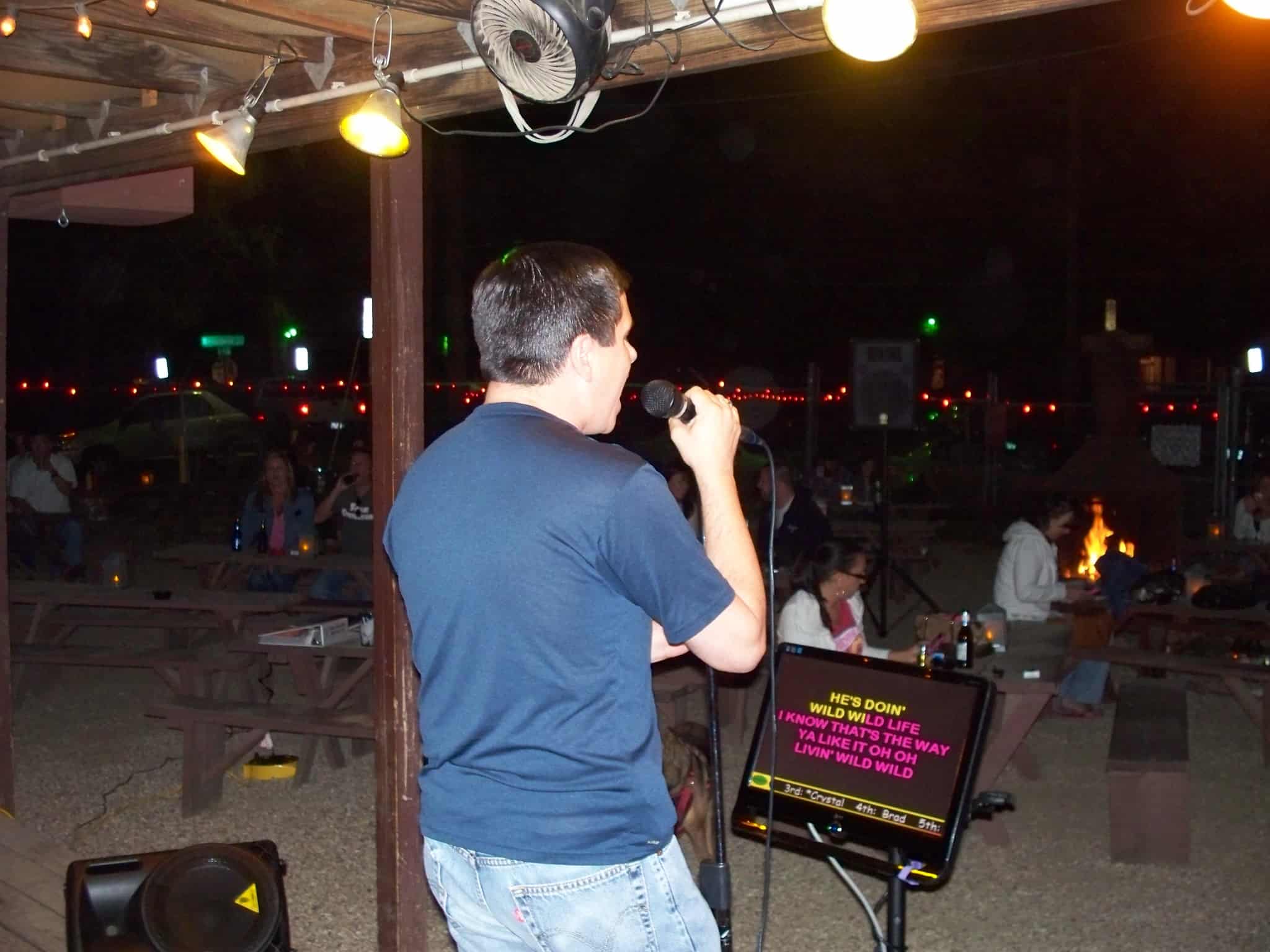 Karaoke is the perfect entertainment for people of ALL ages!
We can provide karaoke for any occasion:
Birthdays
Holidays
Wedding Receptions
Reunions
Anniversaries
Kid's parties
Bars/Clubs/Restaurants
YOU NAME IT, we can do it!
You can also add a professional photographer to your private party! Call us for more information!
Give us a call to schedule your party! (Subject to availability)
Fridays, Saturdays and Holidays fill up quickly, so please call as much in advance as possible.
214-697-9657
Totally Twisted Karaoke™ is a registered trademark U.S. Serial No. 85788434
Sound Choice© Gem Series Licensee # G95289905
Chartbuster© Registration # R53014737